The Northeast Ohio International Business Network (IBN) is pleased to announce that it will be a strategic event partner of the binational Great Lakes Economic Forum this year, which is hosted annually by the Council of the Great Lakes Region.
The Forum, which will be convened in Cleveland from May 7-8th, with an opening reception on May 6th at the Rock & Roll Hall of Fame, is the foremost gathering of leaders from all levels of government, business, academia and the non-profit sector in the Great Lakes who are committed to strengthening the long-term sustainability and competitiveness of the region's sectors.
As a valued member and partner of IBN, we've secured 30% off on all categories of registration. To purchase your tickets to this premier event and redeem your discount, all you need to do is click on the button below and apply promo code IBN2019.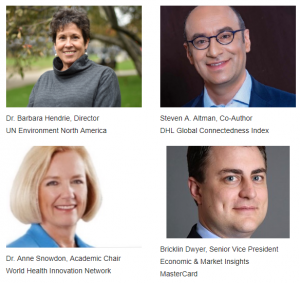 In today's climate of global trade, investment, innovation, information and talent flows, there's never been a more important time for the Great Lakes Region to collaborate as we reorient the region to win in an era of disruption and globalization.
From autos, aerospace, and agri-food, to transportation, life sciences, financial services, smart technology, and energy production and distribution, we can be a region that leads the new economy, all while protecting our environment for future generations.
Join us at the Great Lakes Economic Forum in Cleveland, and help us create the most prosperous, innovative, sustainable, livable and welcoming region in the world.