About the International Business Network
Our mission is to help you expand your international business. Learn more about our mission.
Our goal is to stimulate economic growth in Northeast Ohio through international business. See upcoming events.
We are a volunteer organization of dedicated international business people serving the 23 counties of Northeast Ohio. Get involved in our advising program.
International Business Network (IBN) was organized in 2005 by a group of highly experienced international business people with the specific purpose of helping each other and others involved in international business. Its goal is to stimulate economic growth in Northeast Ohio through international business. IBN does that by:
networking people in international business,
attracting a younger and more diverse population into international business,
supporting existing international business activities,
educating people on international business practices and opportunities,
hosting and helping others host incoming missions and business visitors,
and advising businesses in northeast Ohio seeking to expand their international scope.
The International Business Network is sad to announce that our leader and friend, Don Esarove, passed away on December 23, 2018. He will be missed by all.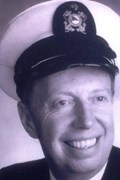 Donald Esarove, age 85, loving husband of 59 years to Anne (nee Stiles); dear father of Brad (Kelly), and Elizabeth Anderson (Brian); grandfather of Katie, Meghan, and Brock Esarove and the late Brittany Anderson; brother of the late Arthur; and uncle of Mark Rieck. Donald was the president and owner of North Coast Industries and owner of Riley Gear and M.P.I. He was the proud founder of NEOIBN from which he was given the Keys to the City of Cleveland in 2016. Past Commodore of the CYC and active member of Rocky River U.M.C. Donald was passionate about family, business, and sailing on Sloopy. Memorials may be forwarded to Rocky River United Methodist Church or Hospice of the Western Reserve, 17876 St. Clair Ave., Cleveland, Ohio 44110. Funeral service will be held on Saturday January 5, 2019 at 1 PM at Rocky River United Methodist Church 19414 Detroit Rd, Rocky River, OH 44116.